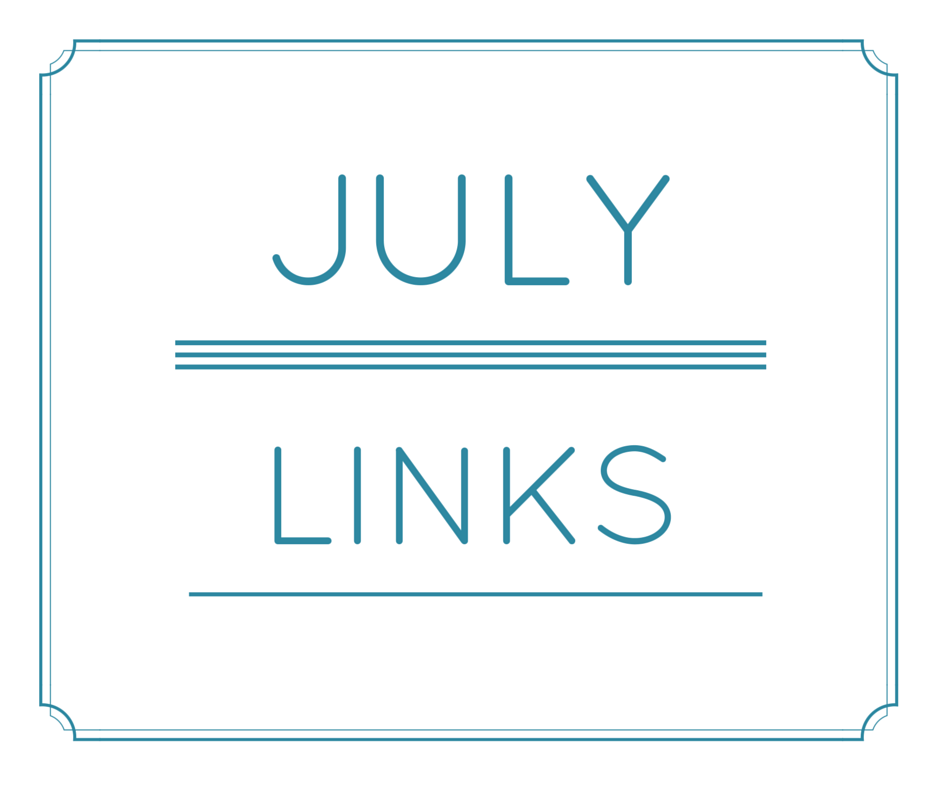 How's your summer going?
July has been half-relaxing and half a slog for me – in that order. Coming back to work can be a bumpy transition, but I find the summer months are a great time to reflect, learn, and make plans for moving forward to the rest of the year.
With that in mind, in today's July Links I'm sharing some advice – old and new. Have a read.
If you haven't yet, subscribe by email for more.
On the Site
Revisit: Why You Need Evergreen Content – An evergreen reminder about the value of evergreen content.
Don't "If This Then That" That! – Look, I know automation makes your life easier, but it's bad for your business. Here's why.
Lessons from Small is Beautiful – I shared some insights and advice from last month's Small is Beautiful conference.
Business
Amy Schmittauer shared some tips for Your About Page: How to Make it Interesting | Savvy Sexy Social
This bonus episode of StartUp kicks off quite a discussion about the ethics of podcast advertising | Start Up
I endorse Yoga for Stress & Anxiety (but not the word "hacks") | 99U
A thought-provoking and, to my mind, essential read: The Uber Economy Requires a New Category of Worker, Beyond 'Employee' and 'Contractor' | NY Mag
Blogs & Social
Austin Kleon on The Writer Files podcast is a good listen | The Writer Files
Sadie Stein on The Difference Between Writer's Block & Burnout | The Paris Review
Having trouble with writing this summer? Remember that Anytime is a Good Time to Get Stuff Done | Braid Creative
––
Fancy receiving a free monthly newsletter from nicolabalkind.com? Sign up here.
What is the most useful posts you've read this month? Shoot me a link on Twitter @robotnic.