Last summer, I blogged about some of the resources I was using to invest in my microbusiness.
Running your own business – of any size – is a constant balancing act between client work, research, growing your skills, and keeping in with the industry.
In my experience, one of the best ways to keep up with your industry and your niche is by listening to podcasts.
I recently subscribed to a couple of new podcasts for microbusiness owners and have been learning lots from them, so I wanted to share them with you today.
Being Boss: Podcast & Facebook Group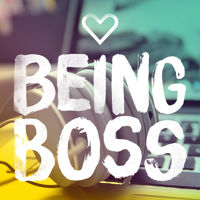 I mentioned the Being Boss podcast not long after it launched, and it's been going strong ever since.
It's hosted by Kathleen Shannon (a designer and brand consultant from Braid Creative) and Emily Thompson (a web designer and coach from IndieShopography). They each run consulting businesses and banded together to create this podcast aimed at creative entrepreneurs.
So far they've discussed major and minor topics from getting out of a rut to the tougher aspects of dealing with money in business.
Both women are great personalities and have a lot of great experiential advice to offer. I'd recommend it to anyone running a creative business at any level – or anyone who aspires to be their own boss.
The community now has a Facebook group too, which is proving to be a very friendly and supportive place.
Zen Founder Podcast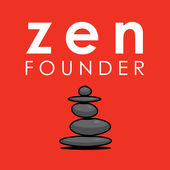 Hosted by Sherry and Rob Walling, the Zen Founder podcast covers start-ups, family, and life. It's aimed at both start-up founders and their families.
Although their individual experience lies in the world of start-ups, and can be quite specific to parents, a lot of the issues they tackle and advice they give can also be helpful for people who work for themselves in other industries or perhaps even in high-powered jobs. Sherry is a psychologist and is great at giving structured, thoughtful and empathetic advice on difficult issues.
I tend to pick and choose from these episodes, so take a look at the archives and see which topics catch your eye or, well, your ear.
P.S.
For more podcast recommendations, check out my Top 5 Business Podcasts blog post.
What are your favourite business-related podcasts?