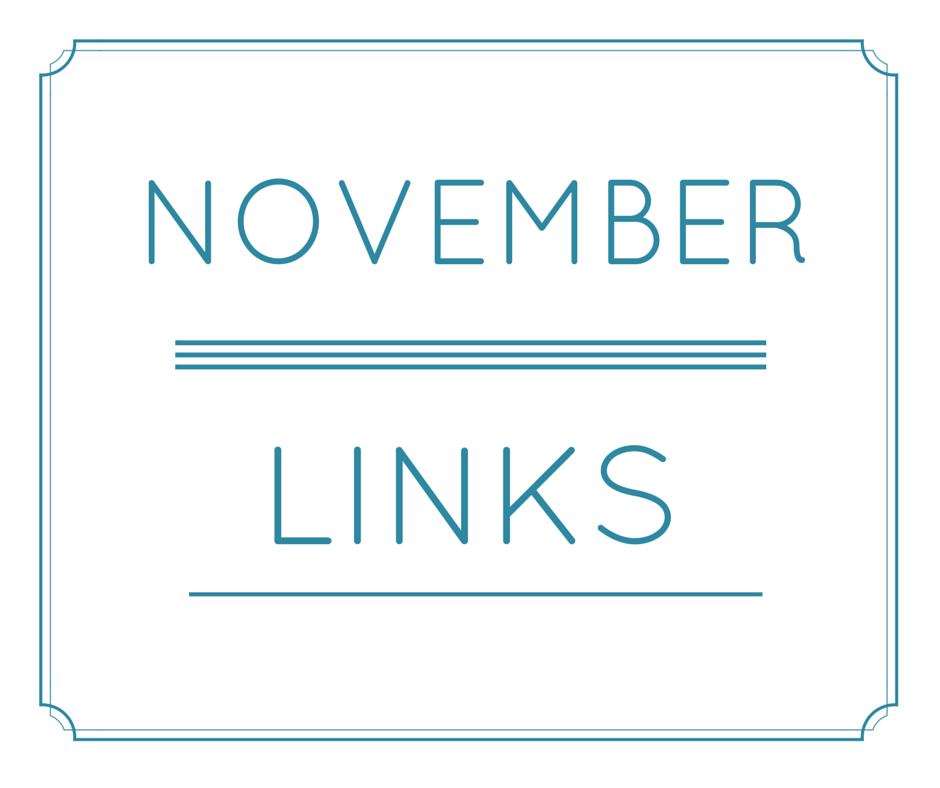 Happy Thanksgiving!
I'm not American, but I am married to one, and I am incredibly thankful to all of you who read this blog. Thank you.
This month I had a lovely holiday, followed by some frustrating news, both of which sparked the blog posts linked below and the advice contained within. I hope you find them helpful!
As always, I've also picked out some of the best topical links of the month. Enjoy – and I'll see you again before the year is out!
In Glasgow? 'tivity is on 5 December – it's a Christmas party for small businesses, freelancers, artists and musicians and it'll be my freelancer night out! See you there?
On the Site
Revisit: How to Sell in the Off-Season – Whether yours is now or at the other side of the year, you should always make time for off-season activity. Here's why.
Freelance Finance – When you work as a freelance contractor, lots of things can go wrong, so I shared my tips on how to handle your finances as a freelancer. The rest of you might learn something too!
Blogs & Social
Small Social Is Here: Why Groups Are Finally Finding A Home Online. The many-to-many model makes so much sense today. Smart digital marketers could really work some community magic with this. | Buzzfeed
Twitter users got a bit angry when the platform changed its favourite-and-star for a like-and-heart. If you don't like it, you can replace it with the emoji of your choice. | Gizmodo
How To Do Outstanding Marketing On A Limited Budget, including an end-of-year content edit. | CoSchedule
Essena O'Neill, a professional Instagrammer and model, publicly quit social media early this month, citing the emotional damage caused by social media and the validation it made her seek. I enjoyed these thoughtful responses from Dodie Clark [VIDEO, 10 minutes] and Rosianna Halse Rojas [VIDEO, 20 minutes].
Business
My friend Candace was getting frustrated by productivity posts that didn't take a day job into account, so she decided to write the blog post she wanted to read. And it's great! Lunch Breaks: Finding balance between full-time work and part-time art. | Candace Hare
One of the trickiest things about running a business can be figuring out what to focus on. CGP Grey wrote about some of the things he's giving up or streamlining in this post, Dialing Down. | CGP Grey
Here's a fantastic resource 8 Essential Elements of an Unbeatable Freelance Contract + a Free Template. | CreativeLive
How Creating a Workplace Reading Culture Can Benefit Businesses (even if that business is just you!) | Scottish Book Trust
––
Fancy receiving a free monthly newsletter from nicolabalkind.com? Sign up here.
What is the most useful posts you've read this month? Shoot me a link on Twitter @robotnic.