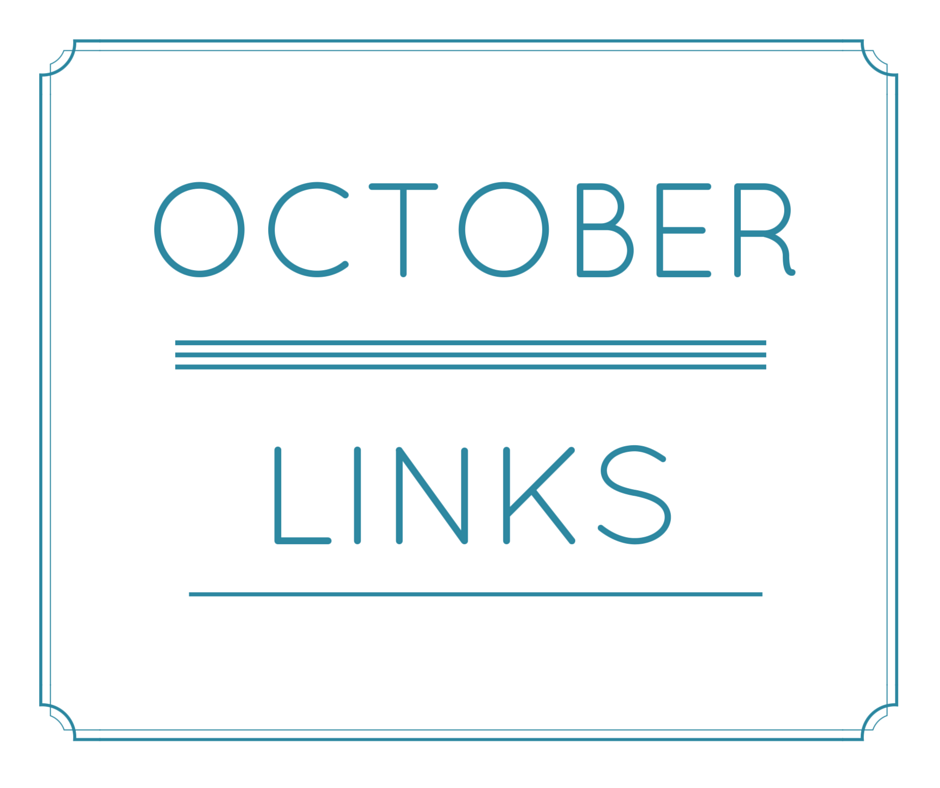 This month seemed to go by fast, don't you think?
My October has mostly been consumed by running a workshop in Finding Your Voice Online. So, no spooks and thrills here – but I've got a few tricks (heyo) for cutting down how much email you receive. Which will be a treat, right?
I'm off to New Jersey and New York City for a week – hope you're all having a great Autumn too!
Check out the links below and I'll catch you again next month. (P.S. If you haven't yet, subscribe by email for more!)
On the Site
How I Dramatically Reduced My Email Load – plus some tips on how you can do the same!
Setting a Course for 2016 – setting some thoughts and intentions for the new year.
Strategy, Blogs & Social
There were just too many posts about content marketing strategy, blogging and social media this month, so here's a digest.
This is useful for your content strategy: Email Newsletters vs. Content Notifications: A Head-to-Head Comparison. | Copyblogger
Looks like great social media advice, but it's also good business advice (and I'll always tell you the same!): Why "Gain More Followers" is Putting the Cart Before the Horse | Meighan O'Toole
CoSchedule polled bloggers and used the findings to create this post on How To Improve Your Personal Productivity As You Blog | CoSchedule
The Art of Self-Promotion: 6 Tips for Getting Your Work Discovered with Austin Kleon | Fast Co Create
Amy Schmittauer, no-nonsense as always, on Why You Should Bail on Blogger. | Savvy Sexy Social
And, as a bonus, in case you're having a tough Autumn: How to Deal When You're Disappointed In Yourself | 99U
––
Fancy receiving a free monthly newsletter from nicolabalkind.com? Sign up here.
What is the most useful posts you've read this month? Shoot me a link on Twitter @robotnic.