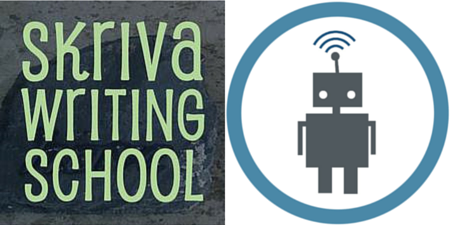 October is well underway, which means my upcoming writing workshop is fast approaching!
If you are a writer, an artist, an independent creative person, or simply want to learn more about the art of sharing what you do online, this workshop is for you.
Finding Your Voice Online is a collaboration between me and Skriva Writing School. It takes place in Edinburgh on 23 October 2015, and tickets cost £135. Sign up here.
We'll be helping you learn how to communicate effectively and concisely to an online audience, how to build your profile, and how to make your work stand out online.
Whether you're a beginner or you're already sharing what you do, we'll help you to start or continue your journey online with techniques covering social media, blogging, video-making, and using your own website.
We will also:
1. Give advice on the different kinds of online platforms and which ones will be most effective for you
2. Help you to fine tune your message and find your voice online
3. Run through some practical writing exercises, and
4. Discuss what to share, where and when, to help you to effectively communicate and find your audience.
I also talked with Milo McLaughlin on the Clear Minded Creative podcast about the workshop and my experience – so listen here to learn more.
Any questions? Shoot me an email.
Wanna sign up? Sign up via our Eventbrite page.