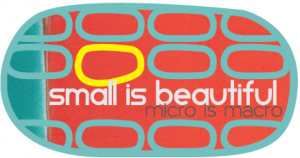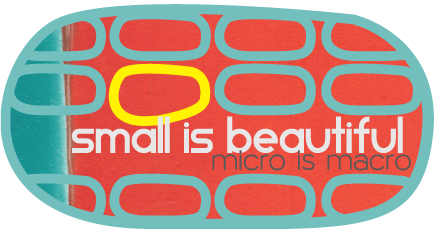 I'm Nicola and I am – I run – a microbusiness.
If you're on this website you probably have some idea of who I am and what I do. I work with small organisations on their content strategy and help them to connect with their online communities.
Today I want to tell you a bit about Small is Beautiful, a conference for microbusinesses in Glasgow, Scotland, whose second iteration takes place on 17 and 18 June.
As a micro, Small is Beautiful has provided me with a lot. It's been a collaborator and as such has helped to pay my rent, but it has also been a place where I've learned a lot about being in business and met a ton of like-minded business owners.
So it's partly as a Small is Beautiful team member, but mostly as a microbusiness in the Glasgow micro community, that I invite you to join us for the conference this year.
Last year, we packed 250 local and international microbusiness owners into the Theatre Royal to hear from a bunch of great speakers about the micro lifestyle, finding work, setting rates, shipping products, and how to be your own boss. We also split off into groups for a World Cafe session where we discussed some of our biggest concerns.
Small is Beautiful 2014 was hugely rewarding experience for me, both as a learning experience from the talks and as a social and networking event. You can relive the talks by visiting the recaps on the blog, here.
This year tickets are only £99 and they are on sale now!
Visit the Small is Beautiful website for more information.
Join us?