For over a decade, I have provided program, community, and content management across the technology and arts industries and third sector.
I live in the intersection of online and offline, connecting people with their interests and each other. I write content strategies and execute them with compelling content. In short, my writing brings people together.
Welcome to my online portfolio. Read all about my experience at organisations like Skillshare, Yelp, BBC, Channel 4, and the Edinburgh International Film Festival.
Here is a link to some examples of my Content Marketing, Content Strategy, and Brand Marketing work.
Current Role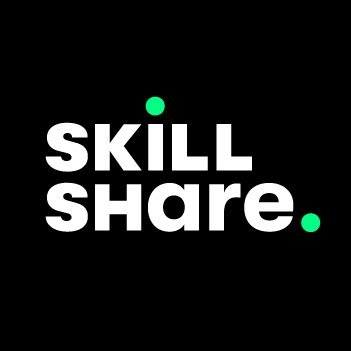 Program & Community Manager, Skillshare (Dec 2022 – Present)
Skillshare is an online learning community with thousands of classes for creative and curious people, on topics including illustration, design, photography, video, freelancing, and more. On Skillshare, members come together to find inspiration and take the next step in their creative journey.
My role:
Leading the Top Teachers program: celebrating, supporting and retaining the highest-performing, top-quality creators on the open platform.
Building systems, planning and implementing programming that encourages repeat, quality teaching aligned with Skillshare's content strategy, strengthening the global creator community and building brand loyalty.
Working 1-on-1 and at-scale with the ~180 Top Teacher members, empowering their long-term success, brand loyalty, and retention. Coaching and account management.
Advocating for Top Teachers within the company, tracking and reporting metrics and developing strategy cross-functionally with product, stakeholders, and executives.
Maintaining and improving program records and documentation.
---
Prior Roles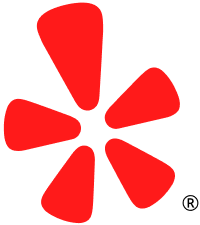 Senior Community Manager, Yelp (Nov 2016 – Nov 2022)
Yelp.com connects people with great local businesses.
My role:
Grew a vibrant Yelp community in Fresno. Sustained remarkable growth over similar markets. Top 5 in growth metrics department-wide (of 80 markets).
Contributed to national campaigns. Led editorial efforts for Top Local Lists campaign in July 2022, which resulted in +400% pageviews and +25% blog clicks.
Managed and prioritized multiple simultaneous projects across marketing, content and activations: I'm adept at project management, scope, and execution.
Created and curated content for weekly newsletters and social media.
Built and executed self-driven regional marketing campaigns that highlight Yelp locally, engage local press, and educate and connect local businesses and Yelpers. Spring Fling 2022 was featured in Fresno Bee, ABC30, and other local press; gained 15% growth in Yelper contributions Y/Y.
Worked cross-functionally on department-wide initiatives with stakeholders like Content Marketing, SEO, Product, and Engineering.
Advocated for local Yelpers' onsite experience; kept Yelpers engaged, encouraged high value content and built a sense of community.
Forged partnerships and media trades with impactful local and national organizations.
Worked with business owners to optimize their marketing strategies.
Blog Committee: led on editorial guidelines, content strategy, SEO.
Mentored new Community Managers, led my team, helped my team succeed.
---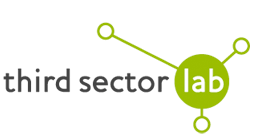 Content Strategist, Third Sector Lab (2011–2021)
Third Sector Lab is a digital agency specialising in building conversations for social enterprises, community groups, charities, and the public sector.
I've worked with Third Sector Lab to implement new websites for charity clients. This included initial content strategy, copywriting and editing. I also managed multiple content projects for their clients across blogs, video, and social media channels.
Clients have included Glasgow Disability Alliance, Bazooka Arts, Victim Support Scotland, Relationships Scotland, Drink Wise Age Well, and Relationships Matter.
---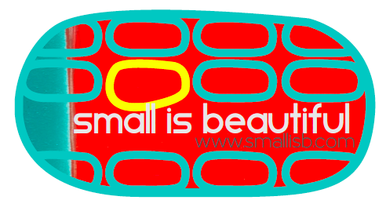 Head of Content, Small is Beautiful (2015-2017)
Small is Beautiful was an annual inspiration conference for the microbusiness community in Scotland.
I worked with Roanne Dods on planning, executing, and marketing the conference over 3 years. I led on communications and content strategy across our projects. I also managed a team of freelance organisers to sign up speakers, execute our PR strategy, and took a hands-on approach to our content marketing. This included diigtal content strategy, copywriting, community management, and email marketing.
---
Freelance Community Manager, Paved With Gold (2013–2016)
Paved With Gold specialises in product launches and growing online communities. I have worked with co-founder Kaye Symington on projects for clients like Egmont Publishing.
---
Copywriter, Russwood (2016-2017)
Russwood Ltd is a Scottish supplier of high-quality, sustainable timber flooring, cladding and decking products.
I acted as copywriter for Russwood Profile, the company's outgoing newsletter and case studies.
---
Copywriter, Guildhall School of Music & Drama (2016)

The Guildhall School of Music & Drama is one of the world's leading conservatoires and drama schools.
I was the copywriter for Guildhall's PLAY Alumni Magazine, which involved conducting interviews with alum, copywriting, and copyediting.
---
Copywriter, RPS Assist for Insolvency Ventures (2016)
RPS Assist was a simple guide to the Redundancy Payments Service (RPS) which helps employees who are made redundant through no fault of their own when their employer's business closed due to insolvency.
I led on content strategy: completing tone of voice guidance, writing, optimising, and editing all content for the website. This was a unique project and a real challenge.
---
Copywriter & Editor, Telstra (2015)
Telstra is Australia's largest telecommunications and media company. I wrote, edited and proofread customer-facing content across Telstra offerings.
---
Head of Content, Aconite Productions (2014)
Aconite Productions is a Scottish based production company that specialises in the production of quality feature documentaries for theatrical audiences and broadcast.I was their head of online marketing, which involved digital content strategy, copywriting, community management, and email marketing.
---
Writing & Broadcasting
Books Columnist: The Big Issue Magazine (2015–2018)
Regular Film Critic: BBC Radio Scotland (May 2011 – 2016)
Contributor:
Book reviewer for The List magazine.
Bylines in The Spectator, The Skinny, Film International, The National.
---
2009–2014