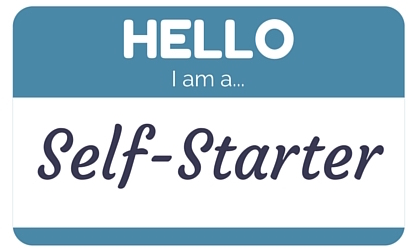 Everyone has an Achilles' heel when it comes to work.
Some of us are great planners and terrible at following through. Others of us love jumping in and setting to work, but run into hurdles two-thirds of the way through a project.
Me? I'm a terrible starter.
To give you an example, I've been sitting here for 2 hours staring at the prompts and topics I had planned for the month, feeling utterly uninspired by the lot of them.
It's not a procrastination problem, you understand. There's no staying up overnight til an hour before the deadline. That stress is not for me. I just have a tough time getting started. It's the way I work, and it's partly motivated by fear. It's also motivated by a fact of writing: sometimes you don't know what you have to say until you actually start saying it.
Once I get going, once the momentum builds, I'm set. It's revving the motor I have trouble with.
So how do I deal with it? When I was on the Cultural Enterprise Office's Flourish programme earlier this year, I had a mentor, Sophie Kyle (hire her here). She told me to find a starter, and it has worked beautifully.
Sometimes it's been intentional, like kickstarting a podcast called Bookish Blether with my brilliant friend Holly. Other times it's been pure luck, like being invited by the folks at Skriva to run a Finding Your Voice Online Workshop.
Having a starter isn't always possible. Here, today, writing the September blog posts for this website, the only starter I have is myself. Sometimes I have to call upon others to hold me accountable, and other times I seek them out.
Here's someone who's been (unironically, promise) helping me out lately:
So… where do you get stuck in work? How do you get out of it?