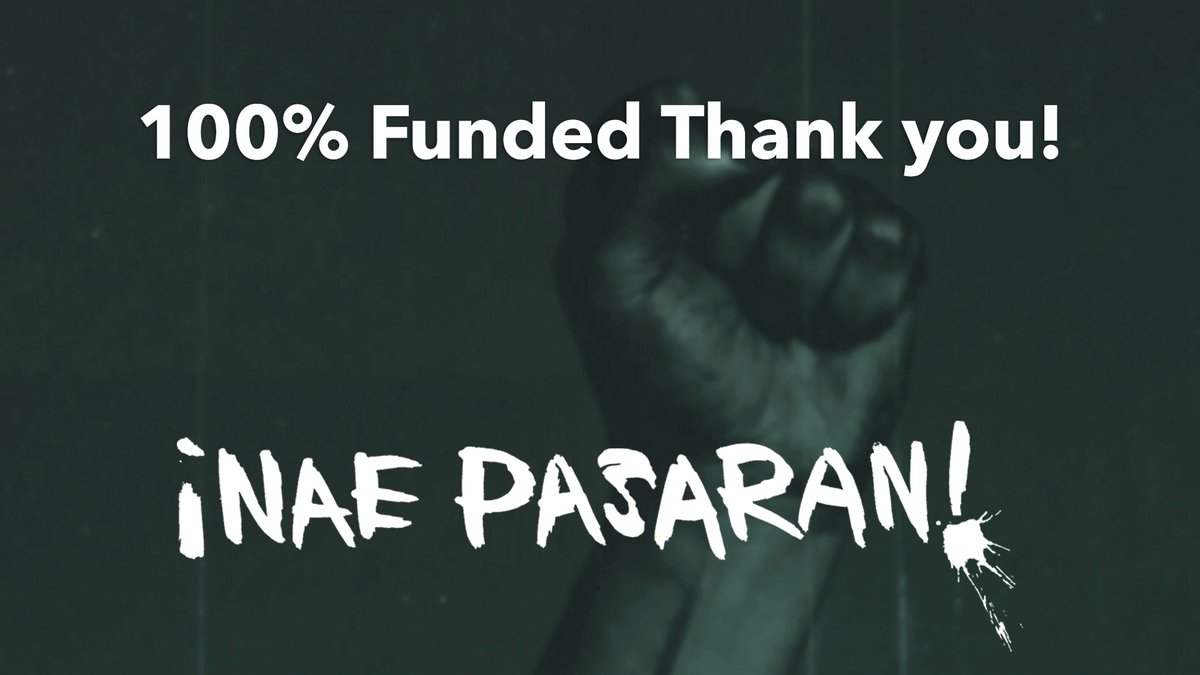 Over the past 4 weeks, I've been assisting with a crowdfunding campaign. It's been a long road for the investigative documentary film Nae Pasaran – which follows the Scottish factory workers who, 40 years after an act of solidarity, discover their true impact against Chile's fascist dictatorship. The filmmakers have been seeking the finishing funds on Kickstarter.
I met the director, Felipe Bustos Sierra, at the Edinburgh International Film Festival in 2013. His short film, also called Nae Pasaran (which you can watch online here), was due to screen a few days later. We watched it together, then I continued to follow it. Over the following 4 years, he raised another round of funding to explore, research and film a potential feature. Now that the film is almost complete, a final budget was needed to finish it in time for the 2018 film festival circuit and general release.
It has been quite a journey, even just to witness it. This time around, I was brought in to assist with the social media campaign alongside the Kickstarter, from planning to execution, along with PR for the film. We've seen it featured in the Janice Forsyth Show on BBC Radio Scotland and online at Pajiba and the New Socialist, with more features to come. Today, the Kickstarter campaign hit its target of £50,000 with 24 hours to spare.
Watching and nurturing the online support for this important film has been a real privilege, from the engagement on individual posts to the generous donations we've seen come in (and right before Christmas, too!). The community has grown and rallied around this creative pursuit without having seen the final outcome. Next year, the film will be finished, released, and complemented by the showing of the engine that has been returned to Scotland.
If you're working on a film or other creative project and need support with social media, PR, or any other form of digital marketing in 2018, get in touch.