I bloody love Pocket, so I'm going to tell you about it.
If this reads like an ad, it's because I don't know how else to tell you how much I was waiting for this app. I had a pain, and this solved it. In return, I'll gush about it to anyone who will listen.
Last year I used this app so much I was in the upper 1 percentile of its users. I know, right?
Ok Nicola, so what does it do?
It took a long time for the internet to help us to deal with the inevitable information overload that it brings.
In the beginning, there were regular ol' bookmarks. A bit later tabs finally came into fashion, and various other bookmarklets that allow you to save bits and pieces here and there.
I tried all these things, and would invariably forget to go back to the content I'd squirrelled away in all the tree-knots and shallow-dug holes of the internet.
And then there was Pocket. My very own content crack den. It's a place to save all the articles and pages and videos and whatever else that you haven't gotten around to reading online. It's a plain text reader, it has some great design options, and it's fully integrated.
Here's what my Pocket list looks like today: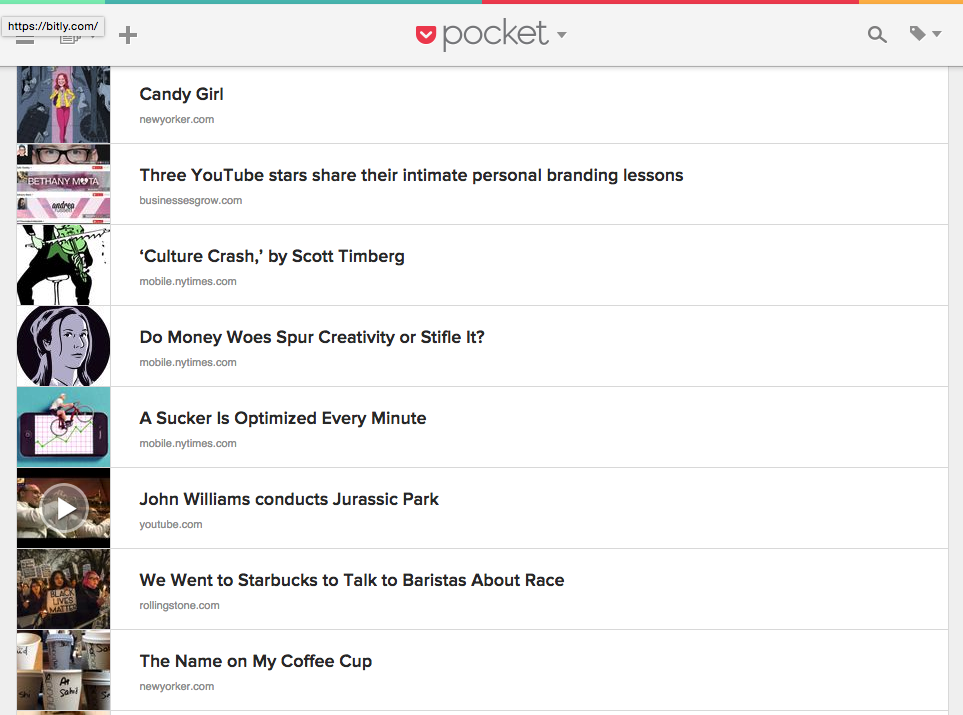 As well as putting the content you want to save for later all in once place, it also pares it down into a really easy-to-read format. It keeps the images and important links, but ditches the ads.
Here's what a typical post looks like: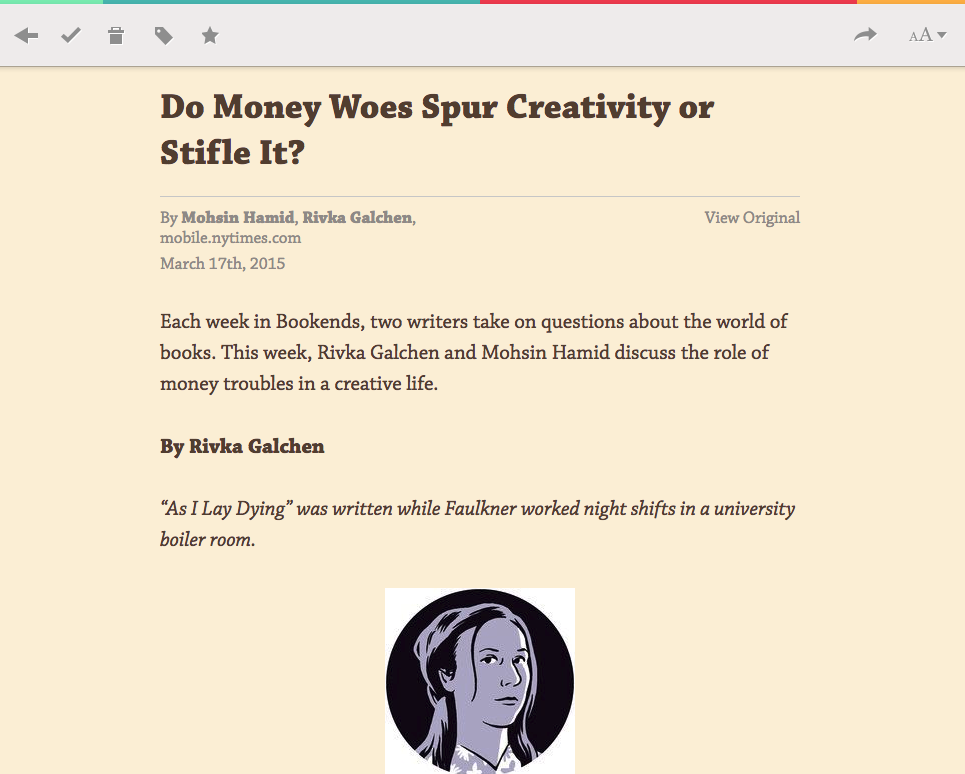 Much better than most websites, right?
How does it work?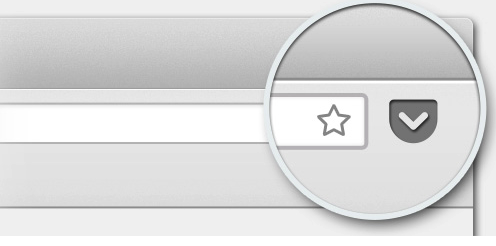 You can install a Pocket extension anywhere. I use it on Chrome and Twitter across all my devices.
There's also an app for desktop and iOS/Android devices.
All you do from there is click the Pocket button on a page that you want to save (or a tweet with a link you want to save within it) and it'll save it to your queue.
Once an article is saved to your queue, you can read it offline, distraction-free!
Key feature: Reading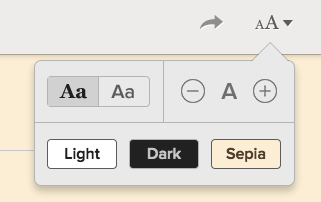 My favourite features on Pocket are the reading adjustment options and the social sharing.
I stare at a screen for a huge chunk of the day, and it can get pretty wearying. One of my favourite things about Pocket is the Sepia tone reading option. It makes the screen and text more warm-toned, making it easier on the eyes. You can also change the font and text size to suit.
Key feature: Sharing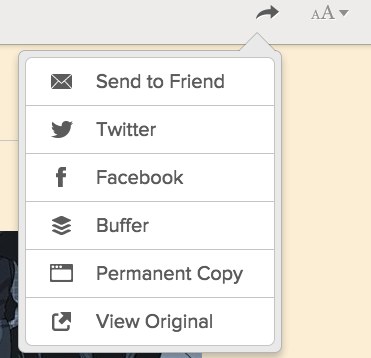 The social sharing options are my primary way of sharing links onto Twitter. It's also my shortcut for curating my weekly Reading Week link list.
It's pretty simple. I read a piece I like, and share it directly to Twitter, or to Buffer to go out at a better time, or I highlight a passage and save it to Evernote for later. Voila!
You can also favourite posts by clicking a wee star button, which saves all your favourite articles in a separate list. Pocket Premium also optimises everything you save for comprehensive search.
Years ago, Evernote promoted itself with some of the same features, but it also saves all the information locally, which makes the app a bit of a bloater. In my experience, Pocket is also much faster to sync.
Want to give it a go? You can visit the Pocket website here.
––
What's your favourite read later app? Give me a shout in comments.