Did you know that you can automate your social media updates?
If yes, are you doing it effectively?
Here are some of my tips for how to make the most of scheduling your tweets, Facebook posts, and other social updates.
Why Schedule Social Media Updates?
1. Scheduling your social media updates saves time.
Many of the projects I work on involve social media strategy and community management.
Why do those clients need me?
Well, it's two-fold. One reason is that they don't have the skills to establish their social media presence and grow an online community around their brand. Another reason is that they don't have the time.
2. Scheduling your content makes it better.
Plotting out your social media updates gives you a clearer picture of what you're putting out there.
Posting on a day-to-day basis is fine, but dipping in and out of your channels can become disorienting. You might forget to post an all-important reminder before a deadline passes, or you could be pushing your self-promotion activity ad nauseum.
Planning out your activity ahead will help you to clear up these issues, share content at the optimal times, and save time overall.
3. Scheduling = Optimising
Only about 46% of Twitter users log on at least once per day – and only 39% log in twice or more per day. (Source: Laura Roeder.)
You need to catch them while they're online. More on this below.
Social Media Scheduling Tools
So now that you're convinced that you should schedule your updates, and have a content calendar in place, it's time to think  about scheduling tools.
There are tons out there from full-scale decks like HootSuite (online) and TweetDeck (for desktop) to drag-and-drops like Buffer. I'd point you towards Buffer.
Buffer is a simple and easy-to-use client which defines a number of pre-determined times to disseminate your Tweets or other social media updates. As you add updates to your Buffer, it drops them into these time slots and pushes them out automatically.
You can also schedule specific times for updates to go out.
Bonus Tip: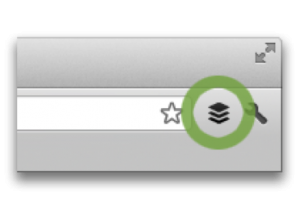 My favourite aspect of Buffer – as with most apps I use – is the Chrome Extension.
This extension allows you to click a button on the page you are visiting, and it will automatically build an update with the page title and link.
I use this daily to share articles.
Click here to learn more about the Buffer Extension for Chrome.
Optimising Your Social Media Schedule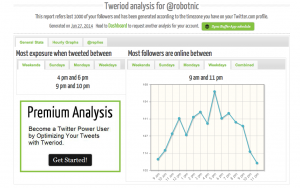 Once you have your social media calendar in place, and you've found a scheduling tool that works for you, the next step is optimising those scheduled time slots.
Optimising your social media updates ensures that you are sending information out into the world while your audience is listening.
While Buffer and HootSuite have in-built features which select the optimal times for your posts, services like Tweriod do one better: they analyse when your audience is online and active.
The best part? You can have Tweriod analyse your results and integrate them back into Buffer.
Need a Hand?
How do you handle your social media updates?
Are you sticking to a schedule, or is your content awry?
Learn more about my community management services, or get in touch to find out how I can help.